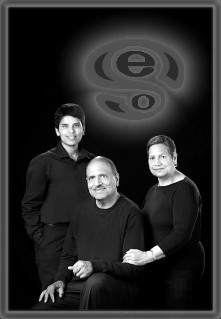 John Chand - Broker/President
Essence of Service Realty
154 Linmar Way, Winnipeg,
Manitoba, Canada R2J 4H6

Phone: 204-781-7737
Fax: 204-663-4421
Email: jpchand@mymts.net

Our Action Plan

MEET JOHN CHAND | ESSENCE OF SERVICE | ACTION PLAN | EquityMAX | HOME PAGE
For Negotiating with Power

In selling Real Estate I have experienced that negotiating is not about posturing and talking tough. When representing Buyers and Sellers, I strive to position my clients to be able to Negotiate with Power. I achieve this by creating options for my clients. In the Seller's Market I have helped many Buyer clients to purchase homes that needed some updating that was beautifully completed using mortgage funds. The Buyers avoided bidding wars and got the homes with the features of their choice. For Sellers, I help them by pricing and marketing their homes to generate high level of buyer interest and also by following up each and every lead diligently.

For Home Sellers

Assist in determining the ASKING PRICE to MARKET the property to NET TOP DOLLARS for the Seller.
Suggest ways to improve Salability based on fair market value and Highlight the Unique Selling Features of the home in all Advertising and Communications.
Attract Qualified Buyers by generating Maximum Market Exposure through the MLS, Signs, Direct Mail, Internet, Print Ads, Personal Contacts and Open Houses.
RESPOND to each and every enquiry from prospective Buyers or their Agents Promptly and Expertly to Guide and Counsel them toward a Decision.
Keep the Seller INFORMED at every stage of the process.
NEGOTIATE Offers from Buyers to Achieve most favourable Terms for the Seller.
SYNCHRONIZE Buyer/Seller transaction and Assist with all the steps in the Closing.
Work full-time - ALL THE TIME - for the Seller.

For Home Buyers

Assist in establishing the PARAMETERS like price, size, style, location, possession date, any special features by interviewing the BUYER and arranging viewing of a VARIETY of homes to CLARIFY & CRYSTALIZE the NEEDS and WANTS, and FINANCIAL GOALS of the BUYER.
Inform of ALL the CLOSING AND RELATED COSTS for the Purchase. John Chand's Service Fees are paid by the Seller for Homes listed on the MLS®. Discuss with the Buyer OTHER SOURCES for homes and arrangement for the Service Fees.
Assist in OBTAINING the MORTGAGE PREAPPROVAL, if required by the Buyer.
Supply the initial list of ALL the homes listed on the MLS® in the Selected Neighbourhoods and SEARCH for suitable properties as they are LISTED on the MLS® and inform the Buyer regularly by Phone, E-mail or Printouts.
Help in Selecting the properties and ARRANGE for the VIEWING by the Buyer.
ASSIST in MAKING the WRITTEN OFFER by providing the CURRENT MARKET EVALUATION of the home, information as to whether there are other Competing Offers, and a PLAN for NEGOTIATING an ACCEPTED OFFER.
Upon ACCEPTANCE of the Offer to ASSIST in ALL the STEPS up to the CLOSING.
WORK full-time -ALL THE TIME - for the Buyer.

If from the above information you believe we can work together as a Team, or if you would like further information, contact me by e-mail at jpchand@mymts.net or by phone at 204-781-7737.

Copyright Essence Of Service Realty 2015 - 2019